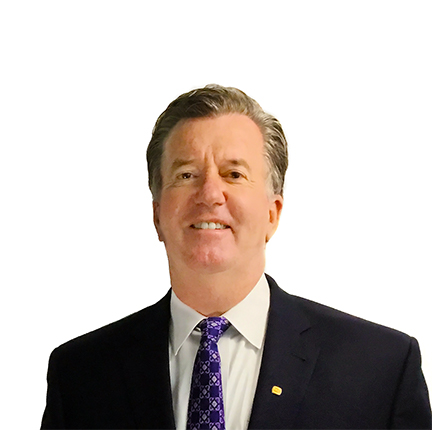 Huitt-Zollars is pleased to announce the recent hire of James M. Twomey, PE, as a Vice President in our Transportation practice. In this role, he will lead business initiatives for the transportation sector, continuing to grow and develop this practice area throughout Huitt-Zollars' service area.
Jim has more than thirty-five years of experience in the transportation market, and he has worked with over thirty state DOT's and numerous tolling agencies in all phases of project development, from planning through design and construction management. The first five years of his career were with PennDOT providing traffic safety engineering, construction, operations, and maintenance support throughout the Pittsburgh region. The past thirty years were spent with a national consulting firm in various leadership roles where he led and grew transportation operations and expanded the highway/bridge, aviation, rail/transit, CM/CE&I, and D/B capabilities throughout the U.S.
Jim was responsible for overseeing major transportation projects in the Northeast including schematic and final design of the Route 52 Causeway replacement for NJDOT, a $400 million dollar project, and schematic design and program management for the $560 million dollar CTfastrak project, Connecticut's bus rapid transit system from Hartford to New Britain. Additionally, he oversaw final design of the 9L-27R and 10R-28L airport runways, a $140 million dollar project that was part of Chicago's O'Hare Modernization Program in the Midwest.
Jim is active in numerous professional associations including the American Association of State Highway and Transportation Officials (AASHTO), Transportation Research Board (TRB), American Road and Transportation Builders Association (ARTBA), American Society of Highways Engineers (ASHE), American Society of Civil Engineers (ASCE), Advancing Women in Transportation (WTS), and Intelligent Transportation Society of America (ITS). He earned a Bachelor of Science in Civil Engineering at the University of Pittsburgh.